(Editor's note: This post about the new Spatial Web Hub on High Tech Campus Eindhoven is part of our Tech Tuesdays series. A version is also posted on the campus website. We cover tech because so many of our highly skilled internationals are engineers and entrepreneurs.)
A fifth innovation hub is coming to High Tech Campus Eindhoven, joining the AI Innovation Center, Urban Air Mobility Hub, 5G Hub and Workplace Vitality Hub.
The Spatial Web Hub will be an innovation space – and a logical expansion of the ecosystem – with activities and opportunities for the campus ecosystem and the entire Benelux region. The Spatial Web Hub opening tentatively is scheduled for December 2023.
With varying definitions of the terms Metaverse, Spatial Web or Web3.0, we define it as the "3D version of the Internet."
The Spatial Web Hub will serve as a community for those who work on spatial computing and Metaverse-enabling applications and business models, a community to foster collaboration, to create experiences, educate and adopt emerging technologies.
The goal of the HTCE Spatial Web initiative is to develop a community around "living labs" on Campus. The living labs will serve as testbeds to test and validate use cases of these technologies and to showcase the newest applications through continuous events. This will help the campus as well as the overall community to learn about and adopt these emerging technologies where they add value to their businesses. These can include, for example, virtual reality or augmented reality applications, digital twins of factories, Metaverse advertising and many more applications.
The announcement comes closely on the heels of Apple's release of the VisionPro mixed-reality device, a major commitment to Web3.0 and the spatial web by the world's largest technology company (by revenue).
It is part of an epochal tech revolution that's attracting hundreds of billions of dollars and euros in investments globally. The spatial web and Metaverse are projected to be valued at $5 trillion by 2030 as the new technologies are integrated into consumer products – shopping, gaming, travel, entertainment and social media platforms – and enterprise solutions, including marketing, education, virtual meetings, product design and virtual twinning.
A pioneering effort with a futuristic vision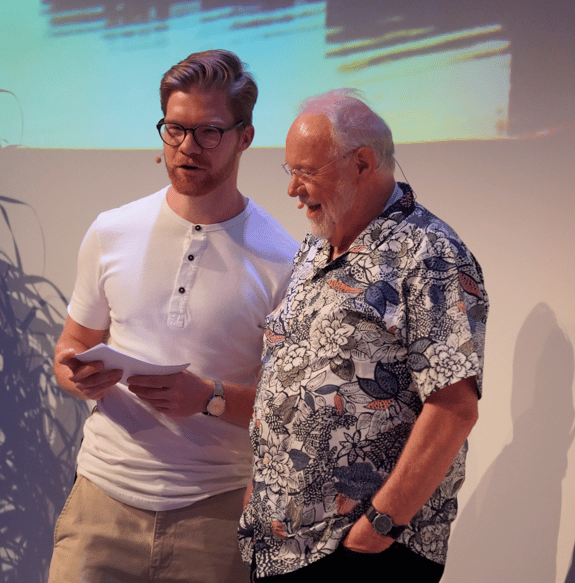 This is far from being just a virtual concept. This is a truly pioneering effort, with a futuristic vision becoming reality at HTCE – the first physical hub in the Benelux bringing together the community for spatial web and Metaverse-enabling technologies.
"We need a place for minds to meet, and the spatial web is the place to do so," to quote virtual reality pioneer Tom Furness, the "grandfather of virtual reality" who spoke at HTC in June.
Follow the campus on social media and subscribe to their newsletter to keep up-to-date on the Spatial Web Hub: Metaverse activities at High Tech Campus Eindhoven.
Want to become a member of the Spatial Web Hub? Contact Philipp Werle: [email protected].
––––––––––
Read more about High Tech Campus Eindhoven here in Dispatches' archives.